AD
Consider a sponsored online MSN program taking applicants for 2023.
View more online MSN programs currently taking applications.
Most people can relate to the difficulty of choosing the right degree major. Some people choose programs while still in high school, before ever making a solid decision on what they would like to do with a career in the future.
This mishap can lead to years of misapplied effort in a bachelor's program that is not what students may have hoped for. If you are one of the many students that may have taken the wrong path with your bachelor's program, there may be plenty of transitional options that can lead you into a field that interests you.
Why a Direct Entry MSN?
Graduates of non-nursing bachelor's degrees can engage in Direct Entry MSN programs that can lead to a career in the healthcare field. Since the healthcare field is one of the leading employers of people in the United States, many people choose it as a secondary route to finding a successful career.
There is no need to feel stuck about your first choice of degree program. Direct Entry MSN programs can introduce students to the field of nursing through a thorough curriculum that can get them up to speed with current professionals in the field in a short amount of time.
View more online MSN programs currently taking applications.
If this sounds like an option that works for you, you should consider enrolling in one of the many online Direct Entry MSN programs available throughout the country. Changing to a degree field that is involved in the healthcare field can lead to better monetary capabilities, more job opportunities and better job satisfaction for those stuck in positions that are not a right fit for them.
Before you consider enrollment into these fascinating degree transition programs, you should review the courses and topics that you may be introduced to throughout the duration of your experience.
AD
Consider a sponsored online MSN program taking applicants for 2023.
View more online MSN programs currently taking applications.
Direct Entry MSN Courses You Can Expect
So, if you are interested in becoming a part of the nursing field, you should definitely be familiar with some of the topics and techniques present in this career. Since your degree program is likely in an unrelated subject, this program will accommodate for some of the bachelor's level topics discussed in the standard BSN program.
Our team of educational experts has years of experience in reviewing and scrutinizing educational programs in many different disciplines. They have researched some of the most popular Direct Entry MSN programs to give you the most up to date information on the current curriculum.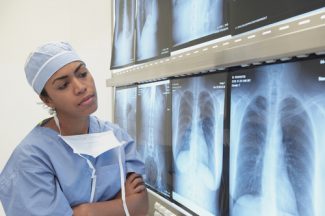 The courses listed below may be part of the core curriculum in Direct Entry MSN programs found online.
As you can see, there is a steady introduction into the layout of the healthcare teams present in the field of nursing, aspects that are relevant to management and leadership in nursing and topics that are specific to several different situations involving the treatment of patients.
Some other interesting elements to this degree program may include a clinical requirement, which can ensure your absorption of the material through hands-on practice.
Healthcare Teams
Students taking this course can be introduced to the various applications of teams in the healthcare environment. Challenges to implementing teamwork, roles and responsibilities of members, and barriers to success may also be discussed. Students may be tasked with evaluating the effectiveness of teams for issues in nursing care.
Advanced Nursing Management
This class is helpful for upcoming nurses that have an interest in providing management services to hospitals or other healthcare clinics. Students can learn about the personality conflicts that are common in the healthcare environment, management practices for widespread illnesses or disease and applying management practices to large numbers of professionals in the healthcare environment.
Health Care Delivery
Students enrolled in this course can be introduced to cultural and social implications of providing healthcare services throughout the United States. Students may explore health-related issues that can pose a risk to human health, as well as the treatment options available for mass management. Historical health care systems may also be reviewed, while students focus on how this system has improved with time progression.
Oncology Care
This course can lead students to better knowledge in treating patients that have been diagnosed with cancer. A look into the different variations of cancer may be covered, as well as the prevalence within certain geographical areas. Therapies, home health care and hospice services may also be reviewed as part of this course.
Disaster and Mass Casualty Care
Nurses may tasked with providing care to large numbers of patients during mass illness, natural disasters or terroristic acts. This course can provide an outline into the protocol for mass casualty care, methods for providing high quality service during high-stress times and priority care. The role of the nurse during times of crisis may also be discussed in detail.
How Much Does A Direct Entry MSN Degree Cost?
The cost of your degree program is dependent on the university and its associated fees. The list below shows what tuition rates can look like for top schools in the U.S. Since most of these programs can be completed in 1 year or more, the tuition rates are often listed by year rather than by credit hour. Each of the colleges listed have relatively close tuition rates, but may differ greatly when adding in college fees plus the cost of course supplies. Our team encourages you to do your own review of the costs at each university you are considering for your program.
Marquette University: Online MSN – Direct Entry – $10,667 per semester – 18-21 months for completion
The University of Pennsylvania: Online MSN – Direct Entry – $23,250 per year – 1 year for completion
The University of New Hampshire: Online MSN – Direct Entry – $18,499 per year – 1-2 years for completion
The Direct Entry MSN can be an attractive program for professionals already in the field. Since the field of nursing is such a huge employer of people all over the country, many people may feel like this path could be a great way for them to get involved with a reliable and long-lasting career.
Most students that have already completed a bachelor's degree in another discipline may cringe at the thought of completing 3-4 years of additional course work in order to enter the healthcare field. Direct Entry MSN programs have accommodated for this fear by providing programs with reasonable completion times at reputable universities. The list below this section can show you a few great schools with open Direct Entry MSN programs for you to choose from.
If you are curious to how much time it may take to complete a Direct Entry MSN program, you may be pleased to learn that most can be completed in 1-2 years. Since most master's level programs have an average completion time of about 2 years, this means that you can completely transition to the nursing field in half the time.
Students may find that this program is accelerated in nature, which means you should be prepared to dedicate a significant amount of time to learning about each topic covered in this program.
How Much Does A Direct Entry MSN Make?
Our team has reviewed some of the most chosen careers for master's level nursing professionals in the country. While there are plenty of applicants to leadership and education programs, programs in nursing practice may be the best financial choice for upcoming professionals.
The salary data below can provide you with a better outlook and what to expect when entering into this degree program as a means for future employment. Nurse practitioners that enter into general healthcare specializations or primary care can even take on their own set of regular patients, similar to primary care physicians.
One popular reason for people to transition to the nursing field is the earning potential. In recent years, there has been a tremendous growth in the importance of master's level nurse practitioners in the healthcare field.
These practitioners can be the leading source of primary care for individuals and families, as well as knowledgeable professionals in hospital settings. Students that enter into Direct Entry MSN programs can choose majors in nursing practice to take full advantage of what the field of nursing has to offer.
Common Questions About the Direct Entry MSN Program
Does it matter what type of bachelor's degree I have in order to qualify for this program?
Most Direct Entry MSN program do not specify any certain requirements for your bachelor's degree. While science and healthcare-related degree programs can always contribute to what you can learn in MSN programs, you can likely enroll in these programs regardless of your bachelor's degree focus.
What is the difference in the Direct Entry MSN and Direct Entry BSN/MSN programs?
The most profound differences between these 2 programs is that the Direct Entry MSN program can only provide the Master of Science in Nursing upon graduating. There are programs available that can allow you to transition to the BSN and then the MSN as part of 1 entire program.
What kind of clinical requirements are involved in this degree program?
Since the applicants to this program have no experience in nursing programs or in the field, most Direct Entry MSN programs will require that students complete 1000 or more clinical hours prior to being licensed. If you choose to pursue certification as a nurse practitioner, you may see an increase in the amount of clinical hours required for your program.
Can I continue to work during this program?
Due to the intensive nature of this degree program and the clinical requirements, most schools recommend that you focus on your program while enrolled. During the clinical part of your program, you may be expected to spend a large amount of time working in a clinical setting under the supervision of licensed nursing professionals. If you must maintain a full-time position while enrolled, we encourage you to speak with your university's program specialist to ensure that you schedule your classes accordingly.
Direct Entry MSN Licensure and Testing
Once you have completed your Direct Entry MSN program, there are certain requirements that need to be met before you can pursue job opportunities in the field. Applicants to this program likely have no experience in the field of nursing, so clinical requirements are a major part of obtaining initial licensure.
Some students begin their clinical experience component while still in the program, while others begin working shortly after graduation. Regardless of which direction you take, the experience can prepare you for your upcoming NCLEX-RN examination.
The NCLEX-RN is an examination that is required for all nursing graduates interested in working with patients in a clinical setting. This examination pulls information from your graduate program as well as your clinical experience.
If you appropriately absorbed the relevant nursing topics provided during your degree program and have spent a significant amount of time on your clinical requirement, you may have a better experience taking this exam than those without these qualifications. Once you have successfully completed your program, clinical experience and the NCLEX-RN, you can become qualified for licensure within your state.
Although you may hold a master's degree, it may be important to start with entry-level positions in order to learn more about the hands-on application of nursing techniques in the field. Coming from a different educational field can provide you with additional outside knowledge that can contribute to a better work ethic, more practical knowledge of the working world and even a foundation of general education that can contribute well through your degree program.
Getting involved with the nursing field can help to blend your experience and create expertise in the field that can help you along the way. The more work experience you have in the field, the more likely it is for you to obtain better paying positions along the way. Having this level of degree can potentially help you find careers in leadership, education or even in nursing practice over the years.