AD
Consider a sponsored online MSN program taking applicants for 2023.
View more online MSN programs currently taking applications.
There are numerous sub-fields in nursing that can help you land the career you are searching for. Since nursing has such an influence on the medical field as a whole, there are many diverse concentration options for you to choose alongside your standard MSN program.
Students that take an interest in helping others learn the policies and procedures that are common in the nursing field may be an excellent fit for nursing education specializations found at colleges all over the country. Our team of educational experts has put together this guide to give you more information on this degree field and what it consists of.
Masters in Nursing Education Degrees
Nursing education is a part of nursing that involves the educational components of the healthcare field. The training that takes place during these degree programs can give students more insight into preparing educational programs, proper methods of delivery and instructing others on the current treatment techniques available to use.
Nursing educators can be a great resource for hospitals and medical centers that require on-staff teachers and trainers, as well as active instructors at the college level.
View more online MSN programs currently taking applications.
Why Consider a Nurse Educator MSN?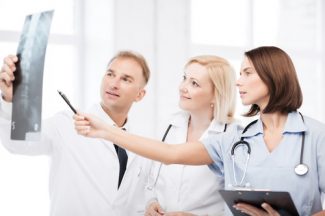 Degree programs that cater to people interested in becoming nurse educators can be found at universities America-wide.
These programs may require 2-3 years of additional course work, as well as active engagement within the classroom setting. Most master's level degree programs have some project requirements, class discussions and online examinations that help test your knowledge of the course material. Online MSN programs can include the nursing education component that you will need to begin your work in the field.
AD
Consider a sponsored online MSN program taking applicants for 2023.
View more online MSN programs currently taking applications.
Common Nurse Educator Degree Courses To Expect
MSN – Nursing Education degree programs consist of courses that can help tie the field of nursing and education together for upcoming nurse educators. This blend of knowledge is important for upcoming professionals that want both a diverse understanding of the nursing field and its components, as well as the effective methods of information delivery on the educational side of this program.
The classes that you can take during these programs may help you better comprehend the responsibilities of professionals in this field and allow you to deliver the material in a way that is beneficial for the people you teach.
In order to thoroughly review your options, you should truly scrutinize whether or not this degree program is the right choice for you. The list of courses below was pulled from actual nursing education programs throughout the country. Take a look below to see about some of the common topics discussed in these programs.
Technology in Nursing Education
This course can help future nursing educators implement technology into the learning environment. Students can learn about the various learning styles present in the nursing field, as well as the technologies available for adapting to these different styles.
Role of the Nurse Educator
Students enrolled in this course can become familiarized with the various roles of the nurse educator. Some of these roles may include training experts, academic and clinical teaching and care providers. The implementation of clinical teaching in the healthcare and education settings may also be outlined in detail.
Population Health Policy
Learning about health policy can be an important tool for upcoming nurse educators. With the healthcare field constantly evolving to include more patient-centered regulations and treatment technologies, the need for policy knowledge is constantly on the rise. Students in this course may utilize case studies and discussions as a primary means for learning.
Curriculum Development
One of the most important components of nursing education is the ability to create and utilize a relevant curriculum. Students taking this course can learn more about the components that are included in curriculum development, trends that can influence topics of study in nursing education and current issues in society and research.
Advanced Health Assessment
In order to be an effective health educator, students should have a solid understanding of the assessment techniques present in the field of nursing. This course can help students learn about methods to safe and efficient health assessments for patients from all ages and backgrounds. Risk assessment, evidence-based practice and diagnostic image analysis may also be covered in this course.
Cost of A Nurse Educator Degree and Program Length
The time it takes you to complete a degree program can depend on several different factors. Some students enroll in degree programs with the intent to take classes at a full-time rate and complete their program as soon as possible.
Other students may choose to enroll in part-time programs in order to take their time and manage other responsibilities alongside their degree. Whichever route you take, you could be looking at anywhere from 2-5 years to complete your entire program. Our team of educational experts has reviewed some popular MSN – Nursing Education programs to give you better insight into the length and costs of programs throughout the country.
Duke University: Online MSN – Nursing Education – $10,614 per semester – 2 year average completion time
The University of Texas at Arlington: Nursing Education – $9,128 per year – 2 year average completion time
Lamar University: Online MSN – Nursing Education – $328 per credit hour – 2 year average completion time
Students could probably agree that one of the most confusing aspects of choosing a university is the costs. Some universities provide tuition information per semester, while other charge by the credit hour. This information can make your research more complicated and possibly set you off track from your goal of getting involved.
The cost of your education is a really vital component when trying to make a decision that is life and money-conscious. While is can sometimes be a tedious task, it is important that you consider the tuition costs, fees and potential supply costs of choosing a degree program prior to enrolling.
How Much Does A Nurse Educator Make?
Since nurse educators can be found in a wide variety of settings, their earnings can vary depending on where they work. Some other considerations for the annual rate of pay for nurse educators is the amount of nursing experience a person has, as well as the what area of the United States they reside in. The salary data provided below can give you more insight into how well your degree program can provide for you once working in the field.
Common Questions About The Nurse Educator Degree
Do I need to be a registered nurse to apply for the MSN – Nursing Education program?
The admissions requirements for different MSN programs may vary depending on the school you are reviewing. There are currently programs that require students to have 1 to 3 years of nursing experience for consideration, as well as those that can transition students from other areas of study. If this situation applies to you, you may benefit from locating a university that offers a transitional direct-entry MSN program.
Will there be a practicum requirement as part of the MSN – Nursing Education program?
Learning the methods for appropriately teaching nursing-related topics may not be quite enough to qualify you for work in the field. Most traditional and online MSN programs with this track require that students take part in a supervised experience that tests their skills in providing instruction to a group. The practicum requirement for your university should be listed on the degree requirements page.
What is the difference between traditional and online MSN – Nursing Education programs?
The primary difference between these 2 formats is the actual delivery of the curriculum. Online MSN programs can allow students to learn from the comfort of their own homes and schedule according to their own personal needs. A lot of the in-person requirements such as internships or supervised work experiences may be identical between the 2 options. Due to accreditation standards, online MSN programs can be equal in quality to their traditional counterparts.
Can I work as a nurse practitioner and nurse educator with this degree?
In order to become a certified nurse practitioner, you must obtain the right credentials and receive the right degree. This may require additional educational steps and program completion prior to achieving. Some students may choose to pursue a dual route in their initial MSN program to have the credentials for nursing practice and nursing education.
Can I only teach at trade schools and universities with this degree?
One of the most interesting aspects of this degree program is that is can lead to many different forms of educational careers for those that become involved with it. Some professionals work in university settings, while others may work in hospitals and medical clinics providing training and continuing education to current staff. The healthcare field involves a large portion of continuous learning that is best implemented by nursing educators.
Daily Roles of the Nurse Educator
The nurse educator can be a pivotal piece of nursing education at various levels of the healthcare field. In the field of education, nurse educators can provide curriculum development, student support and expertise to upcoming nursing professionals that are enrolled in nursing programs at colleges and universities.
These educators may organize and plan for classroom presentations, analyze and report student performance and arrange for testing of course topics. The ultimate goal of the nurse educator in this line of work is to accurately portray the field of nursing to upcoming professionals.
Most educators at this level may be teaching bachelor's level learners, so providing correct and valid information is important to success.
In a healthcare environment, nurse educators may be an important resource for current nursing professionals that are in need of training or development within their current position. On a daily basis, nurse educators within this area may be responsible for organizing team training, implementing continuing education classes or teaching a team of nurses about new technologies or policies be introduced.
In the event that a consultation is needed – potentially with a patient or family with questions – nurse educators can also step in to provide organized and accurate information to those requesting it. These professionals can be a priceless addition to a healthcare team in many medical settings.
Different Audiences for the Nurse Educator
The nurse educator's domain goes well beyond the classroom. Those that pursue a degree in nurse education can help to provide great quality educational programs to students in a collegiate or trade school setting, as well as in the workplace.
The audience for nurse educators can include new prospects to the field of nursing, healthcare staff within hospitals and medical centers and even patients being seen for various illnesses or injuries within medical settings.
The nurse educator can be a resource for hospitals that are seeking continuous training for their staff. There are constantly changes taking place within the medical field that may require additional training for healthcare personnel. Nurse educators are great providers for this further education, since they should have the skills to both organize and present training in a formal fashion.
Nurse educators can also be on staff to help provide information to patients being seen in a hospital setting. Patients that are seeking support and guidance through the treatment process may look to nurse educators to help them better understand what is listed on their treatment plan.
Since the ultimate goal of hospitals is to provide great quality service to their clients, having an educator on staff is a great way to keep people up to date with relevant medical procedures.
There are 129 Master of Science in Nursing degrees specializing in a Masters in Nursing Education in our online database.